Google Ads Management Services
CLARK ANGELES PAMPANGA / PASIG CITY PHILIPPINES
JRM will work to build a long-term partnership with you and your business. We know how important it is to understand your company's needs and goals. So we tailor a strategy to provide to give you maximum ROI.
INTERNET ADVERTISING SERVICES OFFERED
GOOGLE ADS / SEARCH ENGINE MARKETING
Google Ads is a form of PPC or more formerly known as Pay-Per-Click advertising. It is known as a cost PER CLICK internet advertising model used to send people to websites. Though there are other PPC advertising (discussed below), the most common one is Google Ads.
The advertising company pays money to Google, when the ad is clicked. Google ads will drive traffic to your website instantly once set up. You will be on the front page of Google instantly if you want to (and can afford to).
You PAY PER click on your search ads. It is important to make sure you are paying for clicks that convert into conversions. Companies like Google make money off of advertisers who run poorly built campaigns who only spend high revenues.
Our job as a Clark Angeles Google Ads management company, is to make qualified leads that eventually buy your product or service. Let's face it, most people who run a business will not know how to manage a PPC campaign, and the time required to manage such a campaign can many times be not worth it to the business owner. So why waste money on PPC, yet you know the platform is an essential part of your business so why not take the extra measure and hire a professional?
RETARGETING ADS & MEDIA BUYING
Sometimes a customer is looking at your product or service but does not make a purchase. Retargeting or Google Remarketing Ads, are online picture ads that try to get back your customers to your website.
These ads "follow" customers across the internet, and can even email them! If your website sells online or if your customers take a little more persuation, then our Clark Angeles Retargeting Advertising is for you.
Finally, we should point out, Google doesn't control all the advertising on the internet. In the same way there are many TV channels, there are other internet marketing channels such as Media Buying and Facebook Advertising. Please contact JRM for more information about this service.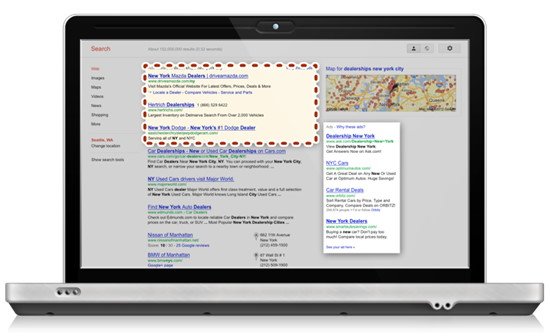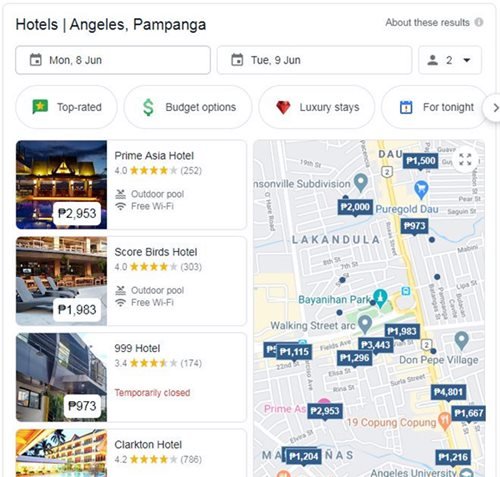 LOCAL SEARCH ENGINE OPTIMIZATION
SEO is a common approach for business owners who use search engines like Google to increase the quantity and quality of traffic to their website through organic search engine results, also known as the free section or unpaid section of the search engine. Search Engine Optimization (SEO) is seen as more of a long-term online marketing project with results taking longer than some other internet marketing practices due to the industry and the changes which take place on the organic side of search engines.
Localized SEO is an effective way to market your business online through local search results provided by search engines like Google. This is especially critical for the hospitality, tourism and any industry who is targeting customers within the vicinity.
Local search optimization gets people from location-based searching (i.e. Google Maps)
You can reach great visibility with Local SEO to local customers searching for your product or service
Local SEO services have become more sophisticated over the last several years. As Google tailors its method of serving information to people, so does the strategy also need to evolve with Google. Increased competition makes this service vital for you.
WHY HIRE JRM?
We help business of all sizes maximize the ROI in Pay Per Click campaigns. When you sign up with JRM, we guarantee you will see a difference in your existing Google Ads campaign within 30 days.
More effective campaigns come with experience. JRM is experienced in digital marketing for Real Estate, Hotels, Tourism and Luxury brands. You need to work with an Adwords management company who has experience in your industry.
Our management service is put in place to rigorously research keywords, ad texts, and an effective website design for desktop and mobile devices. When you sign up with us, our job as your Clark Angeles City AdWords management company is to ensure your money is being spent wisely, and at the same time increasing leads, sales and revenue for your business.
JRM is the Google Ads Management Experts you need!
-- CALL or MESSAGE JRM --
Skype id: montanojr5
CALL +63 (917) 853-0086
WhatsApp or Viber
By God's grace, clients continually refer JRM. Establishing long-term win-win partnerships are cornerstone in digital marketing. Some of our clients have been with us for over 6 years.